2010 CPE Agility Trials Announced!
May 8 & 9, 2010 - Plainfield, VT
Outdoors, grass, fully fenced ring
Tent & RV camping
water and food available on site
Premium Available NOW!
September 4 & 5 2010 - Plainfield, VT
Pending CPE Approval
Paws 4 Fun was pleased to have our the following CATE/CATCH awards earned at our 2009 trials.
Congratulations to the following new title holders:
Joanne Wood & Ollie (CATE)
Cheryl French & Hattie (CATCH)
Kim Stumph & Isaac (CATCH)
Pictured below in that order with our judge, Mark Giles.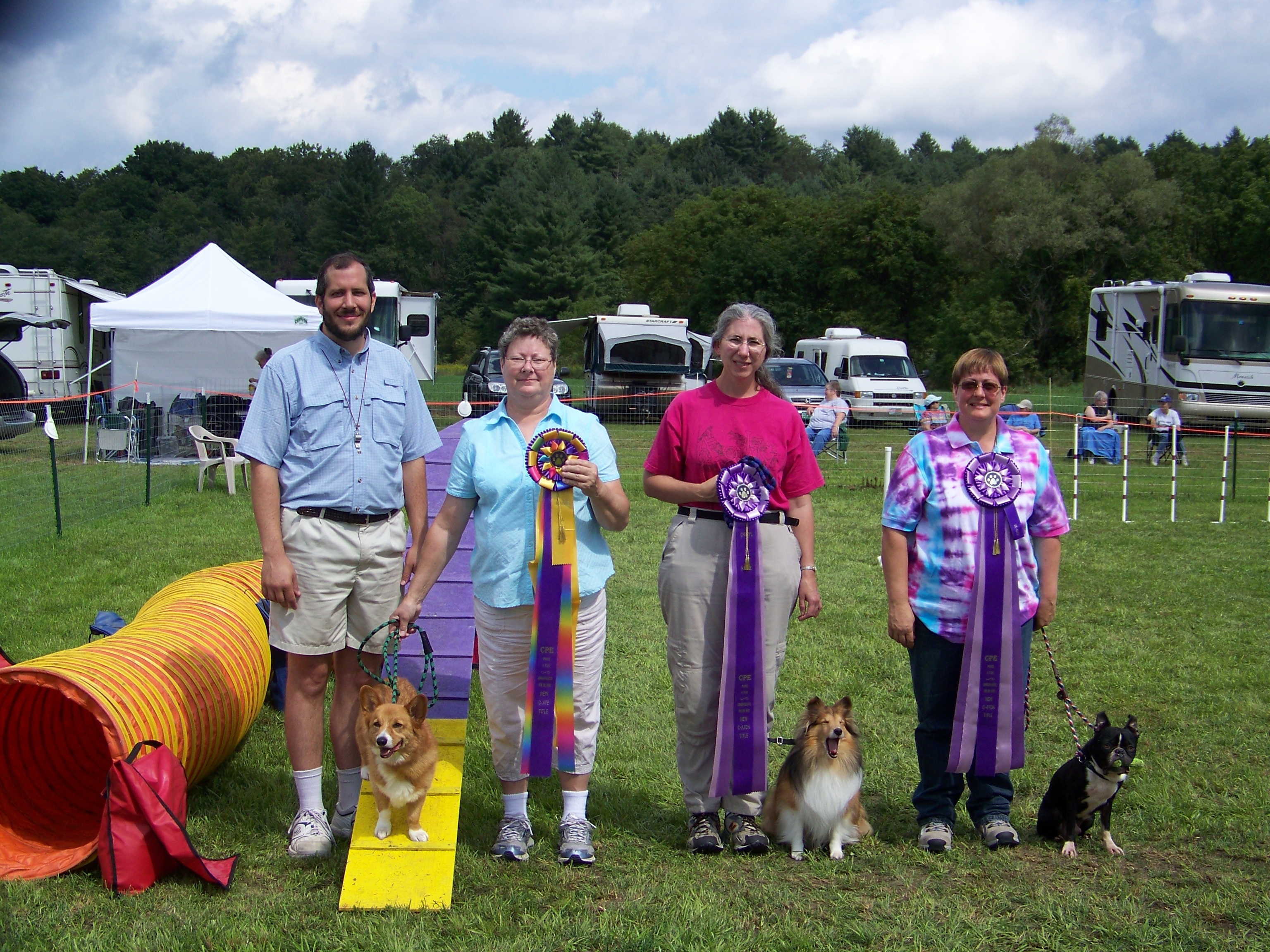 Photo by Amanda Wood
For more information please contact:
Kimberly Ingraham
Paws 4 Fun Dog Training